I have just updated this article (March 2021) with new data collected during the last months.

Covid-19 and containment have changed the game in terms of timing and posting. With telecommuting and new ultra-connected habits you will see that more than ever, posting on Instagram at the best time is really important for your reach, your performance, your business.

Instagram is growing and getting bigger, and it's important to stay current with opportunities and data. The best day, time or moment to post on Instagram is evolving and here are the latest trends. -

You're planning your Instagram strategy, your images are ready, you know which hashtags to use, which filters.

In short you think you're all set to post and acquire the followers you want and thus build your community on Instagram.

All right, now when should you post on Instagram? This timing criteria associated with a quality Instagram post is paramount.

It would be a shame if you missed your audience, who is sleeping, working or having fun?
WHAT ARE THE RIGHT TIMES TO POST YOUR IMAGES ON INSTAGRAM AND GET THE BEST RESULTS?

Users spend an average of 24 to 32 minutes a day on Instagram. This constantly rising figure has benefited from the novelty effect instilled by Stories.

Several connections on the Instagram application are now necessary to not miss these ephemeral stories that remain visible only 24 hours. In order not to miss them users come back to update their IG feed. Yes but at what time? Here we go.

The engagement rate of your Instagram account must be at its highest if you want to sell or offer a service to your followers. That's why you shouldn't miss the best moments, at times when your fans will be the most receptive and the most likely to perform an action (comment, like, buy, tag...)

But, you know, I don't believe there is a right or wrong situation.
Well yes, there are the best situations in terms of timing to post well on Insta. Let's detail when to highlight your posts on this trendy social media.
Before providing you with information in terms of hours it is interesting that you can master the statistics of hours and days concerning YOUR followers 🤔

If you have a professional account it is possible for you to access precise statistics that will concern only your profile and your followers.
INSTAGRAM STATISTICS OF YOUR ACCOUNT: THE HOURS AND DAYS OF FREQUENCY OF YOUR FOLLOWERS

The average times your followers are on Instagram during a typical day are available within the Instagram app itself

To access it go to Settings > Statistics > Audience

Your subscribers, your account via the Instagram statistics already provide you with important elements, it is a mine of information to know the functioning of Instagram and its algorithm.
WHAT ARE THE DAYS WHEN YOUR FOLLOWERS ARE ACTIVE ON INSTAGRAM
These are the days of the week where your followers are most active.

Here we observe that the weekend, Saturday and Sunday are the days or our followers are the most active.

A first element of answer then, let's see at what time I have more chance to interact with them to explode the counters 🚀
"A French account would be used as an example"
 WHAT TIME YOUR SUBSCRIBERS ARE MOST ACTIVE
This is the average frequency with which your followers are on Instagram on a typical day.

In this example we notice that several interesting hours are highlighted: Midnight (0 Hours) and in the evening between 6pm and 9pm.

So for this account, Sunday seems to be the best time where my current followers are most active.

I'll have the best chance of engaging them at that time.

Thanks Instagram for giving us such great info 🙏🏼
Take the time to quickly analyze all these data but don't rush, just note them for the moment.

Maybe there are other moments, days and hours when you can reach a new target, new followers on other continents? That we will be able to attract thanks to a good strategy of hashtags for example.

We will continue to explore other data and at the end of this article you will have more ammunition to program and plan your next Instagram posts
CALENDAR OF THE BEST TIMES PER WEEK TO POST ON INSTAGRAM
An Instagram post scheduling company, has published an ultra accurate study of the best times per day over an entire week of posts.

But this is not just about testing just the posts of an account. No, they reviewed over 12 million Instagram posts in January 2019. So these are fresh statistics 😉
Let's analyze this infographic. the best times to post on Instagram are

Between 9am and 11am
Monday : 6am & 11pm
Tuesday : 2am & 9am
Wednesday : 7am & 11pm
Thursday : 9am & 7pm
Friday : 5am & 3pm
Saturday : 11am & 8pm
Sunday : 7am & 4pm
WHAT IS THE BEST DAY TO POST ON INSTAGRAM? 
Without question, the two best days to post on Instagram are

MONDAY
THURSDAY
The first day of the week and before the last day before the weekend would be the best days for excellent engagement on Instagram.

So on the other days we don't post? Not at all 😊 Saturday is also not bad at all, at night but the study doesn't mention it so I'm telling you.

This study by CoSchedule seeks to highlight the days where your chances of performing will be better. If you have the ability to post on multiple days or even every day, then save your least important posts for the days with the lowest engagement rates, like Sunday for example.


 WHAT TIME SHOULD I POST ON INSTAGRAM?
Now that we have discovered the 2 best days, what time should we post?

The study again is without appeal:

1) Between 8 and 9 am
2) at 5pm
3) 2 am (Saturday)
The best time of day to post on Instagram is between 8am and 9am. This is when you will get the most engagement.

Absolutely avoid the time slot between 3pm and 4pm, this is indeed the worst time of the day to post.

A video posted on Instagram at 9am will generate up to 34% more interactions.

Tip: Post your content outside of business hours.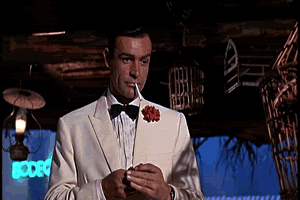 THINK ABOUT THE TIME DIFFERENCE AND THE TIME ZONES OF THE MARKETS YOU ARE TARGETING

It seems obvious, it's the basics. But many accounts are managed from abroad with clients on another continent.

Here again, it is necessary to plan at the right time, especially if you use only one account and not one for each country.

If this is the case you will have to post more on certain days. You have to be careful not to over post, so include this option in your posting schedule.


WHEN TO POST ON INSTAGRAM WHEN YOU WANT TO PERFORM ON FOREIGN AND ANGLO-SAXON MARKETS?


According to a recent report by Fohr, which analyzed 12 million Instagram posts, published in multiple time zones around the world from accounts ranging from 100 to 1 million followers and above, you should post at these times to get the best engagement.

London, Los Angeles, New York, Sydney for examples this is a very Anglo-Saxon statistical study as you can see.

If your customer base is global that your business of services or online sales in Direct-to-consumer model that addresses especially the English, American and Australian market, then you will have the information of the best publishing hours available.
WHEN TO POST ON INSTAGRAM DURING LOCKDOWN, QUARANTINE

Covid-19 is still here, and probably for a little while.

Since March, a lot of people are telecommuting and thus enjoying the joys of working from home.

As a result, the hours of connection to Instagram have changed quite a bit.

In a good way, actually.
The friends at Sprout Social have compiled quite a bit of data during the covid crisis to come up with a calendar of changes in the hours and days it's good to post on Instagram.

And as you can see, we're sliding to the following days and times:

✅ Monday and Tuesday 11am (the morning break)
✅ Tuesday at 2pm
✅ Friday at 11am

Because I also want to share data with you.

The 11am slot has been the most profitable posting slot for our clients on Instagram since this health crisis began.

If you've never tested it...

Do it!
STILL TOO MANY ACCOUNTS DON'T BOTHER TO OPTIMIZE THE TIMING OF THEIR INSTAGRAM POST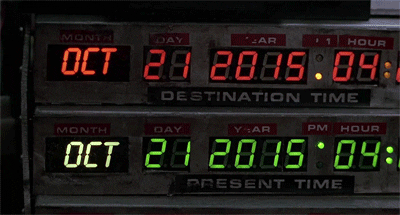 Instagram is meant to be used on mobile, that's its primary function. The majority of them are more engaged during off hours than during their work day.

Which is kind of normal you might say, unless you are constantly on your phone, kind of like us, being our work tool. 📲

So to recap : In general, the best times to post on Instagram are Mondays and Thursdays, but also Saturdays at night.

The best time to post videos are 9am to 8am every day. Think "stories" with the mention every day to properly push your videos.

As for online sales, little to no reliable stats for the best days and times.

THE COMPLETE INFOGRAPHIC, WHEN TO POST ON ALL SOCIAL NETWORKS
Conclusion

Nothing is set in stone! Depending on your sector of activity, the results of engagement rates can be different, this is a global study that will give you the trend.

TEST AND RE-TEST AGAIN AND AGAIN TO FIND THE BEST PUBLICATION TIMES

No mystery, don't hesitate to test several hours if your business allows it. Weekend activities for example, depending on the season or weather events, yes it is also a variable depending on the product (eg: Beer in summer or tea in winter).

If in your case you observe other good times to post on Insta, go ahead and share your experience in the comments.

Sources: Instagram - Later - INSG- Coschedule - 2020